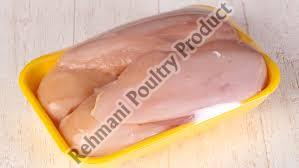 Chicken Breast, a part of the chicken, is boneless and skinless. Chicken is one of the most popular foods in India and all over the world. Being a great source of lean protein, chicken breast helps in weight maintenance. Since the chicken breast is high in protein and relatively inexpensive, nutritionists advise people to include this healthy food into their diet chart.
Nutrition Information Of Chicken Breasts
Generally, commercial packages contain more than 3 ounces of chicken breast. The nutritious value of a chicken breast contains calories, fat, sodium, fibre, carbohydrates, vitamins, minerals, sugars, and protein. A single breast serves the purpose of eating more than a single serving. If you eat a single breast, you are eating 128 calories, 26gm protein, 44mg sodium, and 2.7 g fat, according to USDA.
You can have a chicken breast by cooking or grilling or baking. Now we will discuss the health benefits of chicken breasts.
Health Benefits Of Chicken Breasts
Builds Muscle
Chicken breasts, rich in protein, help your body to build and maintain muscles. Protein in chicken breasts preserves a healthy metabolism. People, who eat chicken breasts, are likely to build muscle mass.
Keeps Bones Strong
According to recent research, a diet high in protein strengthens bones. Protein along with calcium works best to keep your bones strong and healthy.
Helps In Weight Loss
Consumption of enough protein keeps your stomach full. Protein-rich food helps in losing weight. Chicken breast, high in protein, is excellent for weight loss. Therefore, chicken breasts are suggested by most nutritionists for weight- loss purposes.
Acts As A Natural Anti-Depressant
Chicken breast is high in tryptophan amino acids. Amino acid helps your body to relax instantly. The chicken breast will improve your brain's serotonin levels that will help you to reduce stress and tension. If you are feeling depressed, eating chicken breasts will boost your mood.
Reduces The Risk Of Heart Diseases and Cancer
Consumption of chicken breasts reduces the level of bad cholesterol and so, the risk of heart diseases. It lowers the chance of a stroke. On the other hand, a recent study has shown that chicken breasts can lower the risk of colon cancer.
Rehmani Poultry Product, the best Chicken Breast Supplier Ahmedabad, provides 100% fresh chicken breast in quality packaging. Rehmani Poultry Product has a group of professionals, who serve the customers carefully. Our company delivers quality product on-time. We assure premium product range. We not only serve the customers across the nation but also export and supply chicken breast abroad. We pack the product in such a way that it remains fresh for a long duration.
Conclusion
The ways of preparing chicken breast like roasting, poaching, grilling, and boiling limit fat in your meal. Frying it in butter oil or breading chicken breast will increase calories and fat. Keep in mind, the storage temperature of the chicken breast must be -30 Degree C and lower. So, eat chicken breasts that are a healthy and nutritious food for your body and mind.